SETUP YOUR BUSINESS EFFORTLESSLY WITH PROFESSIONAL HELP
Benefits Of Business Platform
40 YEARS OF EXPERIENCE IN THE UAE
DIRECT CONTACT WITH LOCAL SPONSOR NO MIDDLE MAN.
WELL EDUCATED AND WELL-POSITIONED UAE NATIONAL AS SPONSOR RUNNING THEIR OWN COMPANY.
PROFESSIONAL STAFF WITH PROFICIENT KNOWLEDGE IN SETUP
WE ARE PROFICIENT IN 18 LANGUAGES
NO HIDDEN CHARGES
ONE-STOP SOLUTION FOR ALL BUSINESS SERVICES
FREE ADVICE AND FREE CONSULTATION

Why Freezone License?
Benefits of Free Zone Business License
Dubai Free zones are a great option for businesses starting up in industries such as Trading, E-commerce, Media, Construction and many more. Get your freezone license faster, and in the most convenient manner with Company Setup Consultants. What are the manifold benefits of starting a business in UAE Freezones? The most important ones include 100% ownership guaranteed, profit repatriation and a tax-free environment. Our close network and connections with UAE Freezones enable you to get things done rightly and cost effectively. Select from the following Freezones:
IFZA
Shams Freezone
RAKEZ Freezone
Ajman Freezone
DIFC
DMCC
Jebel Ali Freezone
Umm Al Quwain Freezone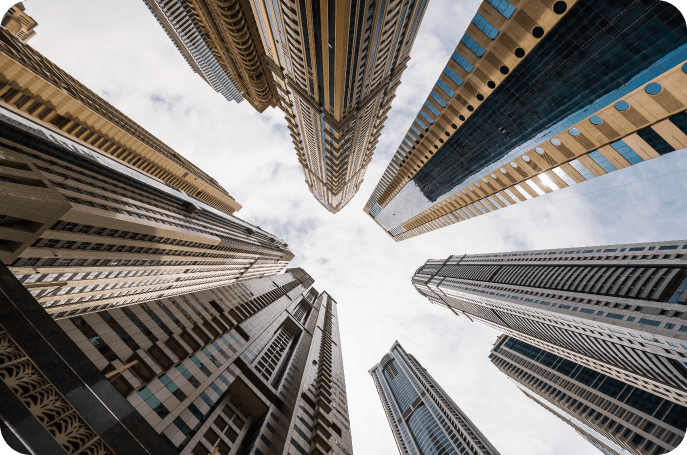 Why Set Up Your Business in
Dubai Mainland?
Zero corporate or personal tax
Apply for Visa (included in the package)
Complimentary PRO service
Setup your business within few hours
No limitations on getting employment visas and easy recruitment process
Low import duty
Get 100% ownership with Professional license
Build strong connection with local stakeholders
Get your Trade License Dubai without Office Space
Zero restrictions on trade and do direct business with local UAE market
Types of License
Register your business in Dubai Mainland and trade freely across the country.
Commercial License:
A commercial license is issued to a company involved in any sort of commercial trade activity including areas of Wholesale, Brokerage etc.
Professional License:
This license is issued to any individual or company providing any professional activities including Consultancy, Nursery Education etc.
Industrial License:
Industrial License is provided by the DED to businesses that convert natural materials or fine products. This included activities in Manufacturing. including areas of Wholesale, Brokerage etc.
Tourism License:
Tourism License is granted to businesses in the travel/tourism industry. All of the licenses are checked and approved by DED.

Identify your business activity

Select the right legal structure

Register your trade name and activity

Apply for approval

Partner with a uae local sponsor

Draft an MOA

Get Ejari / Estidama / Tenancy Contract

Receive initial approval from ded

Submit any additional documents

Get approved and start your business